Bali Nightlife: Exploring the Best Spots on the Island
Despite of its peaceful atmosphere and calm and friendly people, Bali nightlife is just as hot as its tropical sun in the daylight. Are you looking for a tropical paradise that not only offers beautiful beaches, but also a lively scene full of exciting nightlife? Bali is the place you need to be! This island in Indonesia is known as a mecca for people who enjoy going out and having a good time since it has a diverse selection of pubs, clubs, and restaurants that cater to a wide range of preferences and prices. In this article, we'll take you on a tour of some of the most popular nightlife spots in Bali, from the high-energy party scene in Kuta to the laid-back beach clubs in Canggu.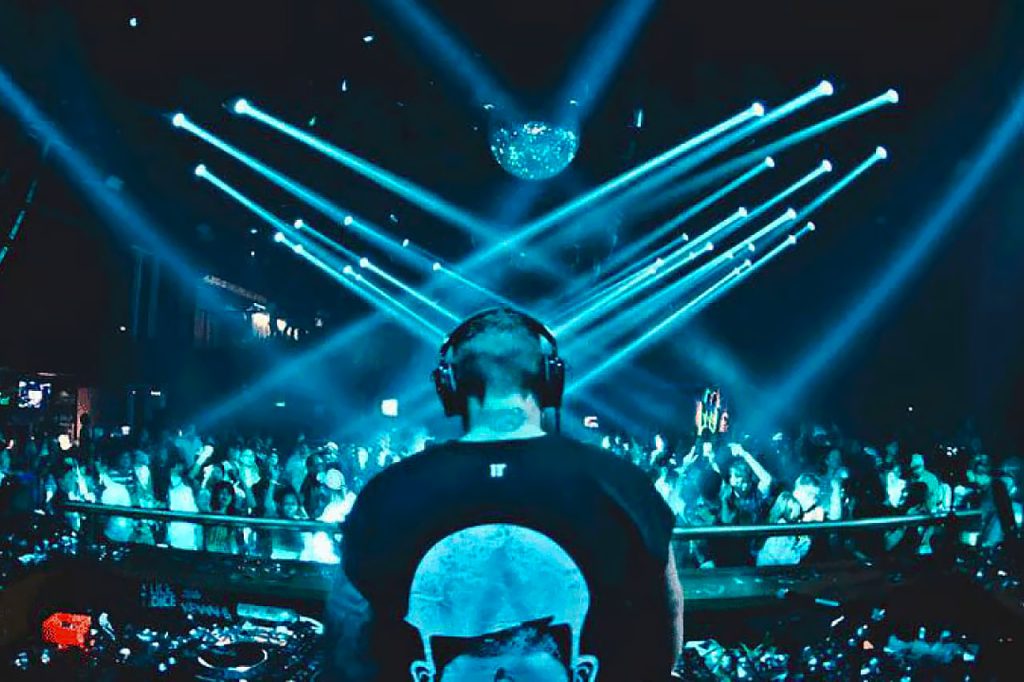 We'll start in Kuta, which is known for its party scene, and work our way down to Canggu, which is known for its beach clubs. There is something for everyone to enjoy on Bali, whether they are seasoned partygoers or just looking for a good time out with friends.
The island of Bali is a favorite vacation spot for people all over the world thanks to its picture-perfect beaches, breathtaking scenery, and active local culture. It is also a center for the local nightlife scene, with a diverse selection of pubs, clubs, and restaurants that cater to a range of tastes and price points. In this post, we'll investigate some of the most well-known hotspots for nightlife in Bali, paying special attention to what sets each one apart from the others.
Seminyak
Seminyak is one of the most well-known neighborhoods in Bali for its nightlife, and it offers a wide selection of activities and venues for anyone who are looking to have a good time out. There is a variety of nightlife options, from dance clubs to rooftop bars, all of which exude an air of chic and urbane sophistication. Between Jalan Petitenget and Jalan Kayu Aya, you'll find the majority of the pubs and clubs in Seminyak. Younger tourists gravitate toward this neighborhood because of its abundance of nightlife options. La Favela, Hotel Mexicola, and Red Carpet Champagne Bar are three of the most well-known places in Seminyak for an exciting night out.
Popular nightlife spots in Seminyak:
La Favela
Motel Mexicola
Red Carpet Champagne Bar
Mrs. Sippy Bali
Potato Head Beach Club
Ku De Ta
Jenja
Mirror Bali Lounge and Club
Woobar Bali
Mexicola Beachfront Bar
Kuta
Another district of Bali that is well-known for its vibrant nightlife and party scene is Kuta. Many bars and clubs can be found in this neighborhood, the most of them are clustered around Jalan Legian. Kuta is well-known for having a lively and exciting atmosphere, which makes it particularly well-liked among young tourists. There are a lot of bars and clubs in Kuta, and some of the most well-known ones are Sky Garden and Bounty Discotheque. Both of these establishments are known for their affordable beverages and their energetic environments.
Popular nightlife spots in Kuta:
Sky Garden
Bounty Discotheque
Engine Room
Vi Ai Pi
Paddy's Pub
Eikon
Apache Reggae Bar
MBargo Club Bali
Hard Rock Cafe Bali
Kuta Beachwalk
Legian
Legian is a town on the island of Bali that features a diverse range of nightlife activities. It is situated in between Kuta and Seminyak. You can choose from a wide choice of bars, clubs, and restaurants, each of which has its own distinct ambiance and concept. Jalan Legian and Jalan Padma are two streets in the Legian neighborhood of Bali's Kuta district that are home to a large number of pubs and clubs that are frequented by both locals and visitors. The Stone Entertainment Center, The Bounty Club, and Bali Joe are three of the most well-known nightlife destinations in the Legian area.
Popular nightlife spots in Legian:
Bali Joe
The Stone Entertainment Center
The Bounty Club
Euphoria
Vi Ai Pi 2
VH Bali
Apache Bar
Sky Garden Rooftop Lounge
61 Legian Entertainment Complex
Blue Sapphire Club
Canggu
Canggu is a relatively new addition to the Bali nightlife scene, but it has swiftly gained popularity due to the variety of beach clubs, pubs, and restaurants that can be found there. The atmosphere in this part of Bali is known for being more chill than in other parts of the island, making it a favorite destination for tourists as well as locals. At Jalan Pantai Batu Bolong, the majority of Canggu's bars and clubs can be found, and many of them offer fantastic vistas of the nearby beach. Old Man's, Finn's Beach Club, and The Lawn are three of the most well-known places to enjoy the nightlife in Canggu.
Popular nightlife spots in Canggu:
Old Man's
Finn's Beach Club
The Lawn
Pretty Poison
Deus Ex Machina
The Jungle
La Brisa Bali
The Naked Coconut
The Slow
The Practice Bali
Ubud
Even though its artistic and cultural offerings are what bring most visitors to Ubud, the town also has a lively nightlife scene. You'll find a variety of live music venues, bars, and dance clubs, all of which provide an ambience that is less hectic and more personal than some of the other areas in Bali that are known for their nightlife. In the streets of Jalan Monkey Forest and Jalan Raya Ubud may be found a significant number of Ubud's pubs and clubs. CP Lounge, Laughing Buddha Bar, and Jazz Café Ubud are three of the most well-known places to enjoy the nightlife in Ubud.
Popular nightlife spots in Ubud:
CP Lounge
Laughing Buddha Bar
Jazz Cafe Ubud
No Mas Ubud
The Melting Pot Saloon
Laughing Buddha Social Club
Bridges Bali
Night Rooster
Bar Luna
XL Shisha Lounge
Bear in mind that it is essential to adhere to the principles of responsible drinking and to take precautions to protect yourself while experiencing the nightlife of Bali. In general, the nighttime scene in Bali is rather varied and interesting, and there are activities and venues that anyone can enjoy.