5 Most Popular Beaches in Bali: Explore the Island's Coastal Paradise
Bali, the famed Island of the Gods, is a tropical haven renowned for its lush landscapes, rich culture, and, of course, its stunning beaches. Nestled in the Indonesian archipelago, Bali boasts an array of coastal treasures that beckon travelers from around the world. Check out our short list of the 5 most popular beaches in Bali that frequent visitors keep on visiting, so newcomers have to put them at the top of their go-to lists. From vibrant sunsets to world-class surfing spots, each beach offers a unique experience. In this article, we embark on a journey to discover the five most popular beaches that make Bali a coveted destination for beach lovers and adventurers alike.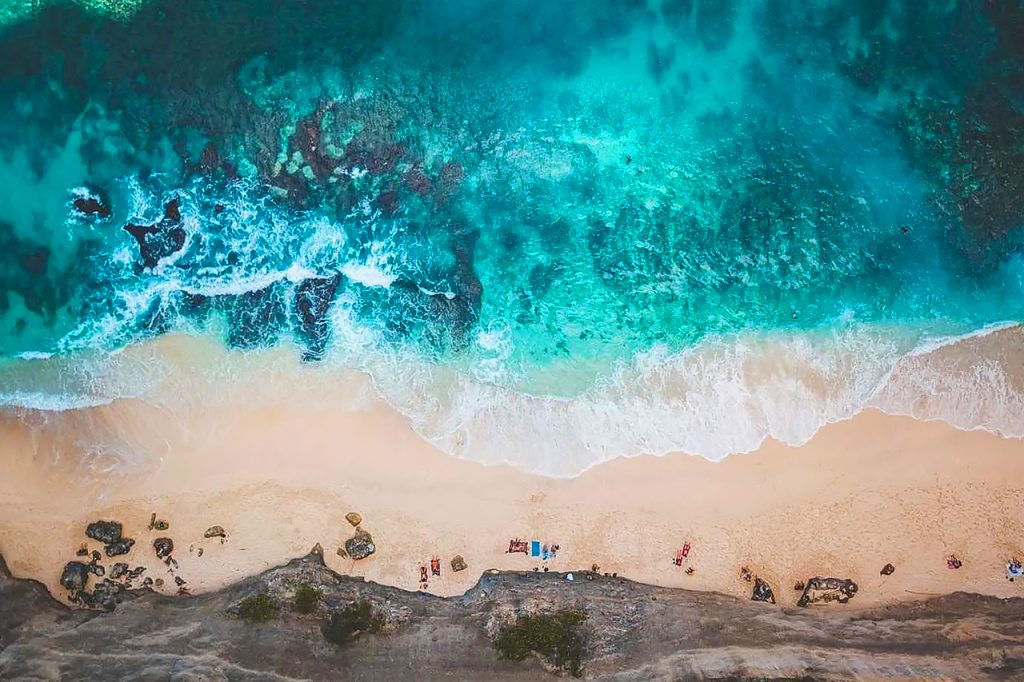 1. Kuta Beach: The Iconic Playground
Kuta Beach, located on Bali's southwestern coast, is perhaps the most iconic of them all. With its golden sands, vibrant nightlife, and legendary waves, Kuta Beach has long been a magnet for surfers, sun-seekers, and party enthusiasts. Its bustling beachfront is a melting pot of cultures where you can savor seafood feasts, shop for souvenirs, or simply watch the world go by. Kuta Beach is a dynamic blend of tradition and modernity, making it a must-visit for those looking to experience Bali's dynamic energy.
2. Seminyak Beach: Where Luxury Meets Serenity
Just north of Kuta lies Seminyak Beach, a realm of elegance and tranquility. Known for its upscale resorts, trendy beach clubs, and refined dining options, Seminyak is the epitome of Bali's luxury scene. The beach itself offers a serene escape, perfect for unwinding and savoring the island's legendary sunsets. Whether you're lounging by the beachfront pool, enjoying a beachfront dinner, or dancing under the stars, Seminyak Beach defines Bali's sophisticated charm.
Read more about Seminyak Beach.
3. Jimbaran Beach: A Culinary Haven by the Sea
Jimbaran Beach, situated on Bali's southern coast, is celebrated for its pristine shores, traditional fishing village charm, and a culinary scene that's second to none. Local fishermen cast their nets as the sun rises, setting the scene for an authentic Balinese experience. But what truly sets Jimbaran apart is its seafood extravaganza. Beachfront restaurants serve fresh catches grilled to perfection, creating a romantic dining experience that's unforgettable.
In the following sections, we'll continue our journey along Bali's coastline, exploring two more of the island's beloved beaches. Each beach offers a unique character and a promise of unforgettable moments in this tropical paradise.
Read more about Jimbaran Beach.
4. Nusa Dua Beach: A Symphony of Luxury
On the southeastern coast of Bali lies Nusa Dua Beach, a destination that exudes opulence and serenity. With its collection of world-class resorts, championship golf courses, and calm waters, Nusa Dua is the embodiment of luxury by the sea. The beachfront is graced by elegant accommodations that offer private villas, indulgent spa treatments, and impeccable service. Whether you're teeing off on a golf course with stunning ocean views or relaxing in a private pool, Nusa Dua promises a lavish escape.
Read more about Nusa Dua Beach.
5. Balangan Beach: The Hidden Surfer's Paradise
For those seeking Bali's more untouched side, Balangan Beach is a hidden surfer's paradise on the southwestern tip of the island. Its rugged cliffs, rolling waves, and unspoiled beauty make it a sanctuary for surf enthusiasts and nature lovers. The beach offers consistent breaks suitable for surfers of all levels, and its raw, unpretentious beauty captivates visitors. Whether you're riding the waves or simply savoring moments of serenity on the golden sands, Balangan Beach is a slice of authentic Bali that's not to be missed.
Read more about Balangan Beach.
As we embark on this coastal exploration of Bali, each beach reveals a unique facet of the island's charm. From vibrant energy to sophisticated luxury and untouched beauty, these five beaches stand as a testament to Bali's diversity and allure. Whether you're chasing the perfect wave, savoring gourmet seafood, or simply basking in the tropical sun, Bali's beaches promise unforgettable moments in one of the world's most beloved destinations.
When you complete the 5 most popular beaches in Bali, you are ready to embark on the next batch. Have no worries. Bali has many more beaches to hop on during your holiday.