Exploring the Best of Bali: A Guide to the Island's Top Attractions
Examine the brief guide to the best of Bali. The island of Bali in Indonesia is known as the "Island of the Gods," and it is a tropical paradise. It should come as no surprise that one of the most popular tourist destinations in the world is the island of Bali, which is famous for its beautiful beaches, colorful culture, and welcoming residents, in addition to its lush green rice paddies.
In recent years, Bali has become an increasingly stylish and fashionable destination, with a number of hot spots and attractions that are attracting people from all over the world.
There are a number of hot places and attractions that are attracting visitors from all over the world. This post will go into the various reasons why Bali is so hot right now and what visitors may expect to encounter when they visit this bustling island. Specifically, the article will discuss what visitors can expect to experience when they visit Bali.
Discover the Island's Majestic Natural Attractions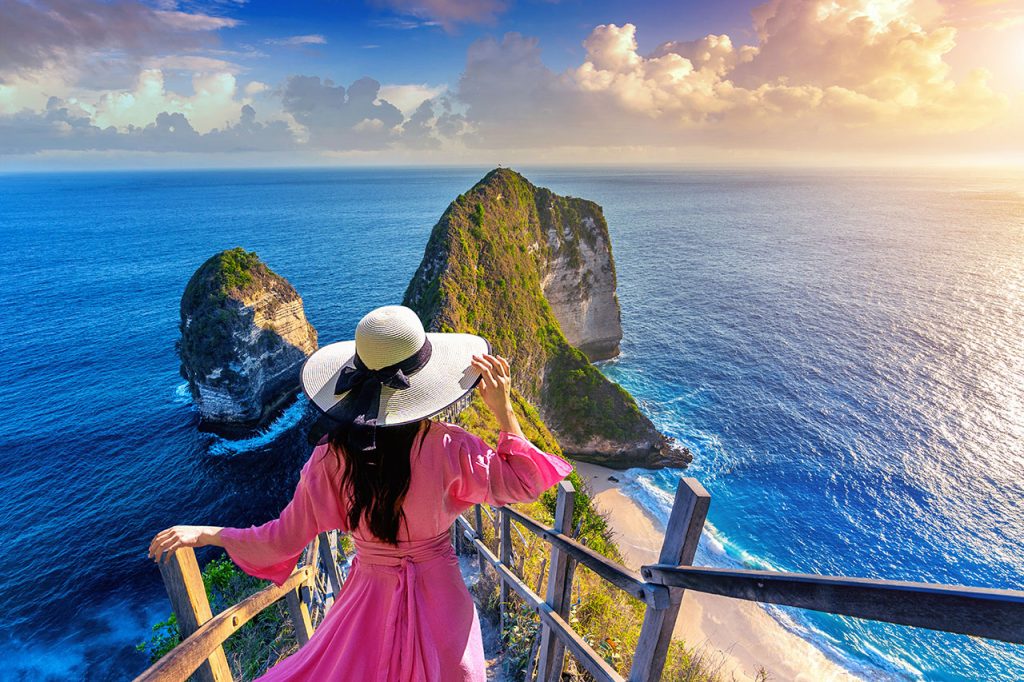 Its natural attractions are at the top of the list of the best of Bali. Bali is well-known all over the world for its magnificent natural beauty. In Bali, there is no shortage of gorgeous scenery to explore, from the stunning rice terraces and lush woods to the stunning beaches and crystal-clear oceans.
The Ubud Rice Terraces are considered to be one of the most popular tourist destinations on the island since they give tourists the opportunity to enjoy the spectacular beauty of the island's agricultural countryside. The terraces, which were once constructed for the sake of irrigation, have since been transformed into a breathtaking scenery that consists of undulating hills and is an absolute must-see for everyone traveling to Bali.
Mount Batur, a sacred volcano that is well known for its early morning hikes, is yet another one of Bali's natural attractions that is well worth seeing. The climb to the top of Mount Batur is a once-in-a-lifetime experience that is amazing and gives hikers breathtaking views of the island. Because the hike isn't too hard and can be done in about two to three hours, tourists of all ages and levels of physical ability like to do it as a way to pass the time.
Visit the Island's Vibrant Temples
Bali is renowned all over the world not just for its breathtaking natural beauty but also for its abundant cultural legacy. The island is home to a variety of magnificent temples, some of the most well-known of which are the Tanah Lot Temple and the Uluwatu Temple.
Both tourists and locals go to these temples on a regular basis to learn about the spiritual history of the island and to take in the spectacular vistas that they have to offer. Visitors come here for both reasons. Particularly impressive is the Uluwatu Temple, which is perched precariously on the edge of a cliff and provides amazing vistas of the Indian Ocean. It is also a favorite place to watch the sun go down.
Indulge in the Island's Remarkable Gastronomic Scene
One more factor contributing to Bali's current popularity is the island's enticing culinary scene. Bali has a wide range of places to eat, from simple food booths and traditional warungs to high-end restaurants and hip cafés, so there is something for everyone.
Some of the most popular ways to eat in Bali are at one of the island's famous beach clubs, at a traditional Balinese feast, or by trying Bali's world-famous suckling pig, among other things. The island is also home to a number of restaurants that are considered to be among the best in the world. One of these restaurants is the famous Mozaic Beach Club, which is known both for its gorgeous views and its delicious food.
Shop and Explore the Island's Trendy Neighborhoods
In addition to its culinary scene, Bali is well known for its shopping scene. It has many lively areas with a wide range of shopping options, from small shops and traditional markets to high-end shopping malls.
Seminyak, Canggu, and Ubud are three of the most fashionable areas on the island of Bali to go shopping. These areas attract a large number of visitors as well as locals. In particular, the district of Seminyak is considered to be hip due to the presence of a number of high-end stores, designer shops, and chic cafes.
Experience the Island's Nightlife Scene
The nightlife scene in Bali is another popular draw for visitors to the island. There is something for everyone to enjoy on the island of Bali, from upscale beach clubs and pubs to vibrant local clubs and locations for live music. Seminyak, Kuta, and Canggu are three of the most popular areas on the island of Bali for tourists as well as residents looking to enjoy the island's vibrant nightlife scene. These areas provide a diverse selection of bars, clubs, and venues that host live music, in addition to bustling street life and an energetic environment.
To summarize, Bali is a place that is genuinely one of a kind and mesmerizing. It offers tourists from all over the world a diverse selection of activities, sights, and experiences to partake in while they are there. There is something for everyone to enjoy in Bali, from the island's jaw-dropping natural beauty and abundant cultural legacy to the island's mouthwatering cuisine and lively nightlife. In addition, the island is home to a variety of luxurious accommodations, such as elegant hotels, beautiful villas, and small guesthouses, which makes it simple for tourists to locate the ideal spot to stay during their visit.
Therefore, whether you are searching for a vacation to rest on the beach, explore the local culture, or party the night away, Bali is the place to go. Bali is a great place to go on vacation for people of all ages and interests because it has beautiful natural scenery, a fascinating history, delicious food, and a lively culture. Bali will leave an indelible mark on you, and it will continue to be a popular place to visit for many years to come, whether this is your first trip there or you've been many times before.