How do I Get Around Bali?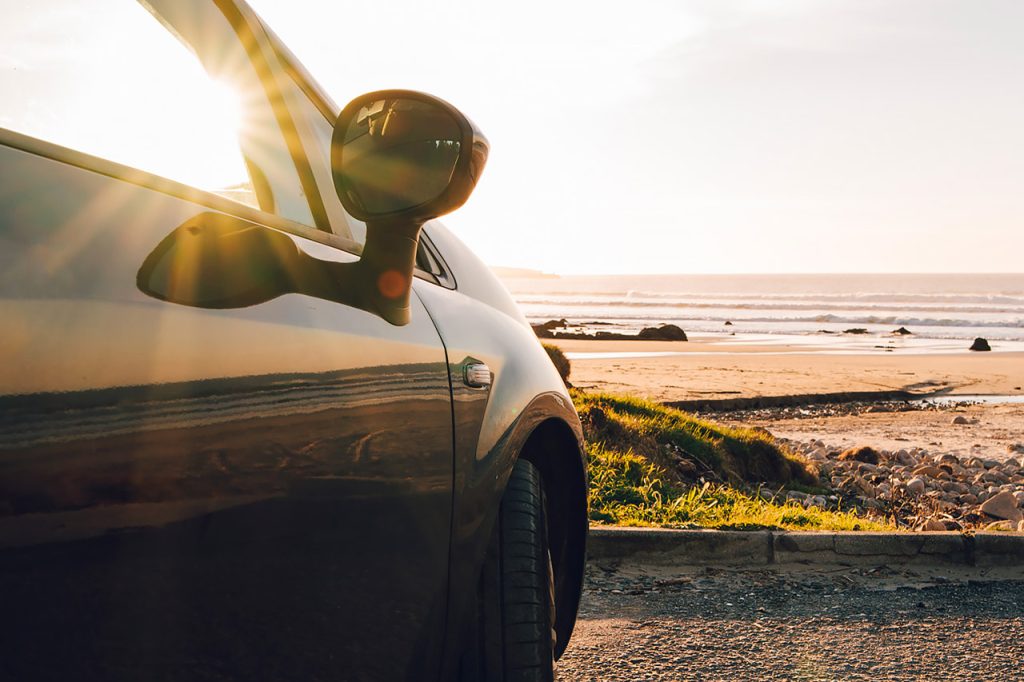 How do I get around Bali? If you are visiting Bali for the first time, you may have that question lingering in your mind. You are not alone. The fact that Bali is located in a region known for chaotic traffic brought concern to many first-timers. But Bali is rather different. In fact, it is quite easy to get around in Bali on a rented car or even a scooter.
Bali is a well-liked travel destination for people from all over the world because of its breathtaking beaches, verdant rice paddies, and lively culture. Because there are so many sites to visit, it is essential to be familiar with the transportation options available in Bali. The island, fortunately, provides a wide range of transportation choices that are suitable for travelers of varying financial means and personal preferences. In this post, we'll talk about the various ways to get around Bali, including the benefits and drawbacks associated with each mode of transportation.
Taxi or Ride-Hailing Apps
There is an abundance of public transportation options in Bali, including taxis and ride-hailing services like Grab and Gojek. Taxis are typically more expensive than ride-hailing services; yet, they provide passengers with a trip that is both more comfortable and safer. On the other hand, ride-hailing services are cheaper and easier to use than regular taxis, especially for shorter trips. On the other hand, they are not permitted to pick up passengers from some tourist sites, including the Ubud Monkey Forest and Kuta Beach.
Renting Motorbikes and Scooters
For travellers who wish to go off and discover Bali on their own, renting a motorcycle or a scooter is a common and convenient option. They are not only cheap, but also simple to rent, and they provide you the freedom to travel wherever you like. It is essential to keep in mind, however, that the traffic in Bali can be extremely chaotic, particularly in the more touristic sections of the island. In addition, the use of helmets is required by law and should never be neglected for the sake of personal safety.
Renting Cars
Renting a car is a great option for people who would rather have their own car and driver on hand. You can choose from a wide range of vehicles, from small cars to big trucks, depending on what kind of transportation you need. Most car rental companies offer both self-drive and chauffeur-driven options. Having said that, it is essential to keep in mind that the traffic on Bali can be difficult, particularly during rush hour. In addition, parking can be difficult to come by in places that are popular with tourists.
Public Transport
Although there are buses and minibuses available in Bali, tourists may not find them to be the most convenient mode of transportation. They are frequently congested, painfully slow, and notoriously difficult to maneuver in. On the other hand, they are a good choice for people who are operating with a limited budget. It is essential to keep in mind that there is no set schedule, and that buses and minibuses typically stop operating once it becomes dark outside.
Bicycle
Those visitors to Bali who want to go at a more leisurely pace can benefit greatly from renting bicycles. They are favorable to the environment, inexpensive, and allow you to explore areas that you might not be able to get to by driving a car or riding a motorcycle. On the other hand, it is essential to keep in mind that navigating Bali's roadways can be difficult at times, and the traffic can be extremely hectic.
Walking
Walking is the most cost-effective and environmentally friendly mode of transportation throughout Bali. Those who prefer to take their time wandering through the lanes and alleyways of Bali will find this to be an excellent option. On the other hand, it is essential to keep in mind that walking in Bali can be difficult, particularly in the more touristic sections of the island. It's not uncommon for there to be no sidewalks at all, for traffic to be chaotic, and for sidewalks to be narrow, uneven, or nonexistent.
Choosing the Most Convenient Option
Choosing the best way to get around Bali depends on a number of factors, such as how much money you have, how much time you have, and your own personal preferences. If you are looking for an affordable mode of transportation and don't mind a little bit of excitement, renting a motorcycle or taking public transportation can be the ideal choice for you. Using a taxi or renting a car could be the better option for you if you'd rather travel in comfort and ease. It is imperative that you always put your own safety first and adhere to the local traffic rules and regulations, regardless of the choice that you make.
Renting a Motorcycle or Scooter in Bali is a Popular Choice
If you are familiar with riding a motorcycle or scooter, hiring one can be a practical and cost-effective method to navigate around Bali if you are able to do so. The following are some things that should be kept in mind:
The Plus and Minus
Hiring a motorcycle or scooter in Bali is a terrific way to see the island at your own pace and convenience. It is more flexible than taking a taxi or using a ride-hailing service, and it is less expensive than hiring a private car and driver. Having said that, it is essential to bear in mind that the traffic in Bali can be extremely chaotic, particularly in populated places such as Kuta or Seminyak. Renting a motorcycle or scooter might not be the ideal choice for you if you are not an experienced rider or if the thought of navigating the roads in Bali makes you feel uneasy.
The Dos and Don'ts
In the event that you want to rent a motorcycle or scooter, the following are some things that you should and should not do:
Dos
Always make sure you have a helmet on. It is essential for your well-being and required by the law at the same time.
Always remember to bring along your driver's license with you everywhere you go. In the event that the cops decide to pull you over, you will require it.
Always keep an eye on what's going on around you. Because of the unpredictability of the traffic in Bali, it is essential to maintain vigilance and maintain concentration while driving.
Keep on the left side of the roadway at all times. Be aware that traffic in Bali moves on the left side of the road, so maintain your position on the appropriate side of the road at all times.
Do take things slow. Especially if you're not used to riding a motorbike or scooter, it's crucial to take your time and not rush.
Don'ts
Don't drink and drive. It is against the law and dangerous to do so.
Do not take more than one passenger. In Indonesian regulation motorbikes and scooters are not allowed to take more than one passenger, even if the space allows, even if the additional passengers are children.
Whilst Bali is rather safe, crimes do exist. Avoid leaving your motorcycle or scooter alone in public places. Because theft is a common problem in Bali, you should take extra precautions to put your bike in a safe location and lock it up when you're not riding it.
If you are unsure of your ability to ride a motorcycle or scooter, you shouldn't rent one. It is imperative that you always put your safety first.
What are the Requirements
In order to rent a motorcycle or scooter on the island of Bali, you will be required to present a driver's license that is currently valid in your home country. In addition, it is recommended that you have a valid international driver's license with you just in case. In some instances, you may also be required to leave a cash deposit in addition to providing a copy of your passport.
Choices and Costs
There are many various types of motorbikes and scooters available for rent in Bali, ranging from basic versions to high-end machines. You can normally expect to spend between 50,000 and 100,000 IDR every day, which is around $3.50 to $7 USD. Costs vary based on the type of bike and the duration of the rental term, but you can generally expect to pay between these two amounts. Before deciding on a particular rental provider, it is smart to do some price comparison shopping and window shopping. Be sure to verify the state of the bike before renting it, and take photos of any existing damage, in order to avoid being held accountable for it in the future.
Renting a Car in Bali
Travelers who like to explore the island in a manner that is both more flexible and more comfortable have many options, one of which is to rent a car on Bali. When you hire a car, there are a few important things to bear in mind, including the following:
Option to Drive Yourself or Hire a Driver
You have the option of renting a car with or without a driver when you make your reservation. If you are accustomed to driving on the left side of the road and are knowledgeable about Bali's roadways, then driving on your own could be a viable alternative for you. On the other hand, if you do not feel comfortable behind the wheel, a safer alternative would be to hire a car that comes with a driver. In addition, a driver can also serve as a guide and provide you with information about the local culture and traditions.
The Pros
You will have the ability to explore Bali at your own leisure and convenience if you rent a car while you are there. You also have the option of going to locations that are inaccessible via public transit. On the other hand, traffic on Bali's roadways may be extremely heavy, particularly during rush hour, and parking in the island's most famous tourist sites can be difficult to come by.
The Cons
When renting a car, it is imperative that the rental agreement be thoroughly read and that the terms and conditions be well comprehended. When you leave the lot with the car, don't forget to document any existing dents or scratches by taking photos of the vehicle. Always make sure to fasten your seatbelt and obey the rules of the road, including the speed limit. Do not drink and drive.
Requirements
You are need to have a valid driver's license in order to rent a car on the island of Bali. This license might be an International Driving Permit (IDP) or a license from the country in which you normally reside. In order to pay the security deposit using a credit card, you need to be at least 18 years old and possess a valid credit card.
Types Available
In the Indonesian island of Bali, travelers have the option to rent a wide variety of automobiles, ranging from subcompact vehicles to SUVs. Choose a vehicle that satisfies both your wants and your financial constraints. A four-wheel drive vehicle is highly advised if you intend to drive on the rural roads of Bali.
Prices
The cost of renting a car on Bali might change significantly depending on the type of vehicle, the length of the rental, and the time of year. When renting a car for a day, the typical cost is somewhere between IDR 200,000 and IDR 300,000 (USD 14 and USD 21), with the cost of renting a larger vehicle being somewhere between IDR 300,000 and IDR 500,000 (USD 21 and USD 35). Prices for rentals could go up during the busiest times of the year or if you rent near a popular tourist destination or airport.
When making a reservation, make sure you check out customer reviews and compare the pricing offered by other car rental businesses.
Knowing Where to Go
Following the selection of your form of transportation, the next item to think about is how you will get around the island of Bali. Being disoriented is thankfully a thing of the past thanks to the development of various forms of technology. To assist you in navigating Bali's roadways, you can rely on map apps such as Google Maps, which are comprehensive and precise in their representations.
Asking the locals for directions is another option you have. The people of Bali are recognized for their warm hospitality and pleasant demeanor, and they are always willing to lend a helping hand. Language difficulties, on the other hand, might occasionally make things a little bit more difficult. If you want to make conversation with locals easier, it's a good idea to pick up some basic Indonesian words or bring an app that translates languages with you.
Be sure that your destination is either very obvious on the map you are using or that you have it written down in Indonesian whether you are driving a car or a scooter. If you are not accustomed to the layout of the roads in Bali, it is simple to become disoriented due to the presence of a large number of narrow lanes and unexpected twists. You'll have no trouble getting around Bali and will be able to get the most out of your vacation if you follow these suggestions.
Final Thoughts on How do I Get Around Bali
In a nutshell, getting around Bali is not too difficult due to the abundance of different modes of transportation that are available. There is a mode of transportation available that can accommodate your travel preferences and financial constraints, whether you would rather drive your own vehicle, use a taxi, or take a shuttle. You will be able to travel around Bali in complete safety and without any anxiety if you are informed of the advantages and disadvantages of each method of transportation and take the appropriate safety measures.
While renting a car, it is imperative that you always bring a valid driver's license with you, as well as remember to always wear a helmet when riding a motorcycle or scooter. Always show respect for the local traffic regulations, and never get behind the wheel while under the influence of drugs or alcohol. It is important to be prepared for unforeseen conditions on the road, such as heavy traffic or road closures, and to plan your route accordingly. Seeing the stunning landscapes and vibrant culture of Bali by road is an experience that should not be missed. All it takes is a little bit of planning and a healthy dose of spirit of adventure.
Finally if you are renting a villa for your Bali holiday, check if the villa provides a car for its guests. Whilst most villas in Bali do not, some Bali villas do. So before booking a ride, make sure that you check it with your villa rental agent.